About Danny Dietz
Born in Aurora, Colorado on January 26, 1980, he was a 1999 graduate of Heritage High School. Danny Dietz enlisted in the Navy on August 31, 1999. Following his graduating from Recruit Training Command, Naval Station Great Lakes, on November 27, 1999, he completed Gunner's Mate "A" School at the Naval Air Technical Training Center in Pensacola, Florida. From there he transferred to Basic Underwater Demolition/SEAL training and graduated with Class 232 in 2001. Dietz went on to attend the Basic Airborne Course at Fort Benning in Georgia, then SEAL Qualification Training and SEAL Delivery Vehicle Training. Immediately upon checking in at SEAL Delivery Vehicle Team 2 in Virginia Beach, Virginia, on November 8, 2001, he was assigned to Task Unit Bravo as the secondary SDV pilot and the Ordnance and Engineering Department head. In Virginia Beach, Dietz met and married his wife, Patsy Dietz, also a Navy veteran, in March 2003. In April 2005, Dietz deployed with his Special Reconnaissance element to Afghanistan to support Naval Special Warfare Squadron TEN in the prosecution of the Global War on Terrorism.
OPERATION RED WING
On June 28, 2005, A team of four Navy SEALs, tasked for surveillance and reconnaissance of a group of structures known to be used by Ahmad Shah and his men, fell into an ambush by Shah and his group just hours after inserting by fastrope from an MH-47 helicopter in the area. The SEAL team members were team leader Navy Lieutenant Michael P. Murphy of SEAL Delivery Vehicle Team 1 (SDVT-1), based out of Pearl Harbor, Hawaii; Petty Officer Second Class Danny P. Dietz from SEAL Delivery Vehicle Team 2 (SDVT-2), based out of Virginia Beach, Virginia; Petty Officer Second Class Matthew G. Axelson from SEAL Delivery Vehicle Team 1 (SDVT-1); and Navy Hospital Corpsman Second Class Marcus Luttrell, of SEAL Delivery Vehicle Team 1 (SDVT-1). Three of the four SEALs were killed in an ambush; a quick reaction force helicopter sent in for their aid was subsequently shot down with an RPG-7 rocket propelled grenade by one of Shah's men, killing all on board; 8 Navy SEALs and 8 U.S. Army Special Operations aviators. At the time, this was the worst single-day U.S. Forces death toll since Operation Enduring Freedom began. A motion picture was made after this tragic day called LONE SURVIVOR based on the eye witness account of the sole survivor.
He earned many medals for his actions including the NAVY CROSS.
Highlights of 2017 Danny Dietz Memorial Classic Fundraiser
Please take a couple minutes to watch this video and better understand what this foundation is all about and why we do what we do. The Annual Danny Dietz Memorial Classic will celebrate it's 10th Anniversary on Memorial Day Weekend 2019. All proceeds benefit the Navy SEAL Danny Dietz Foundation and the Navy SEAL Foundation. Hope you can join us!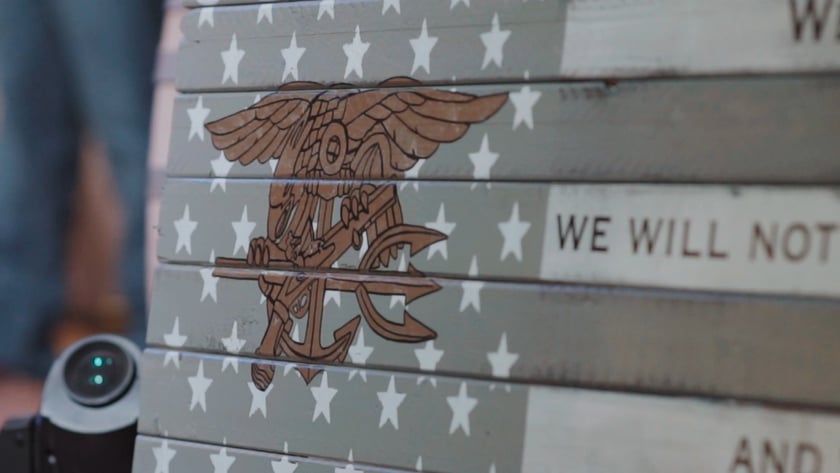 Contact Us
Email: info@navysealdannydietzfoundation.com
Phone: (832) 877-1177
Monday - Friday: 9am - 5pm
Saturday - Sunday: Closed
Donate
Your support and contributions will enable us to meet our goals and assist our country's special operations forces and first responders. Your generous donation will change lives for the better.
The Navy SEAL Danny Dietz Foundation is a 501c3 non profit.  Tax ID 47-5278378